Welcome to Bear
Corner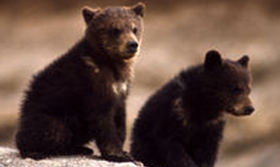 We are located in the beautiful Blaeberry valley in the Canadian Rocky Mountains, approximately 20 km's from Golden B.C. and the newly developed Kicking Horse Resort and Ski area. This area is surrounded by 6 National Parks, all within a one hour drive.
Breath Taking
Views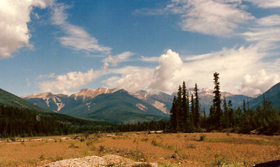 The Blaeberry offers spectacular scenery during the day and a celestial extravaganza at night, also a wide diversity of plants and wildlife rarely found in other parts of the Canadian Rockies. The Blaeberry valley is historically significant in the exploration of the Canadian west.
Area Activities- Read More
Your Adventure
Awaits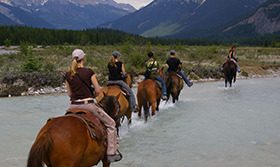 In 1807, David Thompson traveled through this valley which was historically a Kootenay Indian trading route. He became the first European explorer to cross the Canadian Rockies en route to the Pacific and named the Valley "Blaeberry" which was Gaelic for blueberry. Visit our Gallery
Make A Reservation

Come Join
Us
for a few hours of horseback riding, a evening in a cozy cabin/camp site, or have the ultimate adventure of a 3 or 4 day horseback trip over the great divide.

Horseback
Riding
Visit us at Bear Corner Bed & Bale....where the occasional bear does walk by! Comment on us with Trip Advisor.